Super Hyperspace Rhythm Plus Ultra
A downloadable game for Windows, macOS, and Linux


This game was created during the Ludum Dare #41, the theme being "Combine 2 incompatible genres", thus giving birth to (hopefully) the first bullet-hell rhythm game came into this world. Everything form the enemy movement, to the bullets shoot by both player and enemies, the lights, and enemy spawns are dictated by the rhythm of the music, this was achieved using "Apollo" (https://kikep.itch.io/apollovisualizer), a pretty nifty sound processing system created by our team member Enrique Perez (Kichex), which made streamlining the creation of the game a lot more easier, additional features include a global score system (created by Camilo Monsalve (Beren)), so anyone that plays the game can try and immortalize his 3 letter nickname for the world to see :D.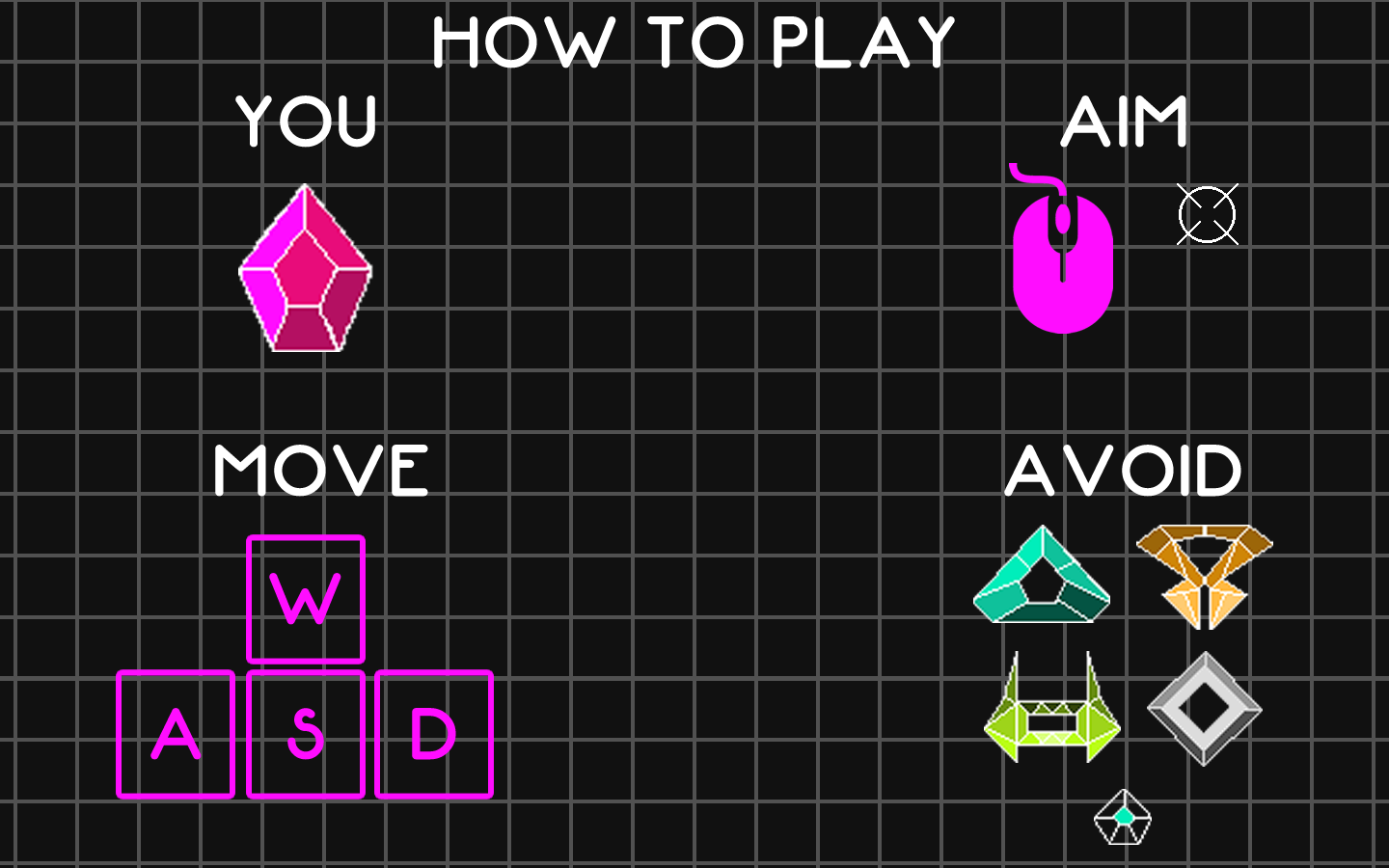 Move your ship using the WASD keys, aim with the mouse, bullets will shoot automatically as the music plays. can you survive till the end of the song and rack a high score ?


Credits:
Art, Programming: Enrique Perez (Kichex).
Programing, Menu stuff : Andres Mrad (Q-ro).

Original Server setup, programming: Camilo Monsalve (Beren).
Programming: Felipe Mendez
Music by:

About the Post-jam (Delux) version:
It features several changes and improvements, added effects and player feedback as well as some balance changes which should make the game a lot more enjoyable (if that was even possible!).

Download
Click download now to get access to the following files:
Multiplayer Update! - SuperHyperspaceRhythmPlusUltra_MPV0.2.zip
43 MB
SuperHyperspaceRhythmPlusUltra_V1.0.zip
36 MB
SuperHyperspaceRhythmPlusUltra_V1.0.L.zip
42 MB
SuperHyperspaceRhythmPlusUltra_V1.2Delux.zip
34 MB
SuperHyperspaceRhythmPlusUltra_V1.2Delux.L.zip
42 MB
SuperHyperspaceRhythmPlusUltra_V1.2Delux.M.zip
40 MB