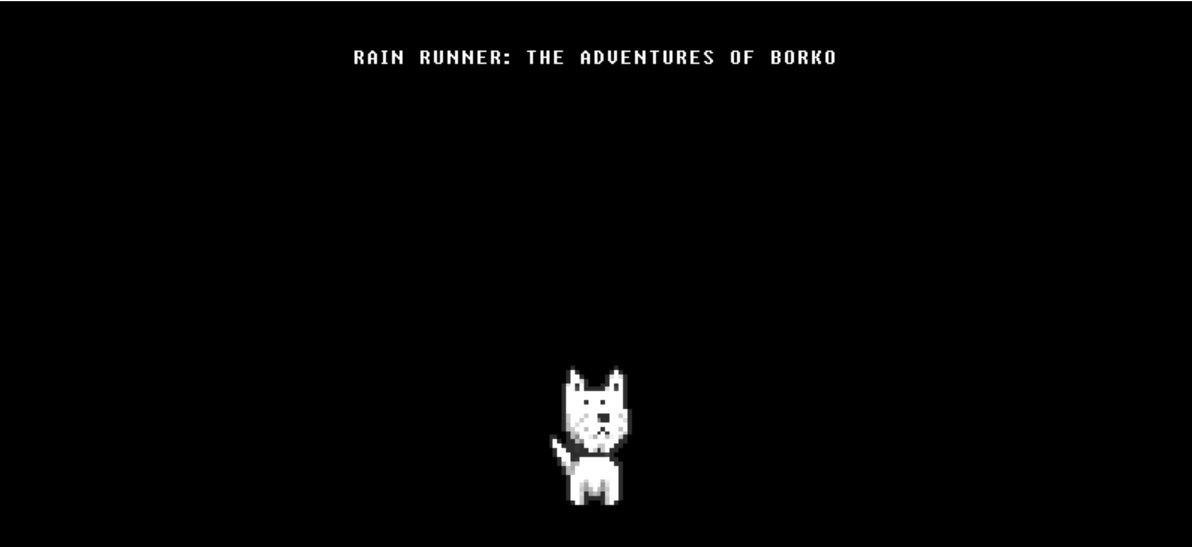 Rain runner: THE ADVENTURES OF BORKO
A downloadable borko adventure for Windows
Introduction

Hello guy, are you lost ? I mean, otherwise how in the heck did you came to this page ?, in any case, welcome, this just a really crappy arcade like game originally intended to be made for ludum dare # 40, unfortunately, that weekend was a very hectic and busy one , crunching on the days prior to the event, and then family reunions during the weekend just made me decide to postpone the game, and by that i meant just developing it over a "longer" period of time, yet constraining me to the stipulated 48 hours, and with that i developed this, thing, over the past weeks putting 1 hour a day into it whenever I had the time, and finally putting the remaining pieces later today making sure not to go over the time, and well, this is it, the game was made using Love2D, Notepad and Gimp, nothing else, nothing too fancy, but i wanted to challenge myself to make something from scratch with something I was unfamiliar with in the spirit of keeping it really "jammy" and "from scratch".

About the game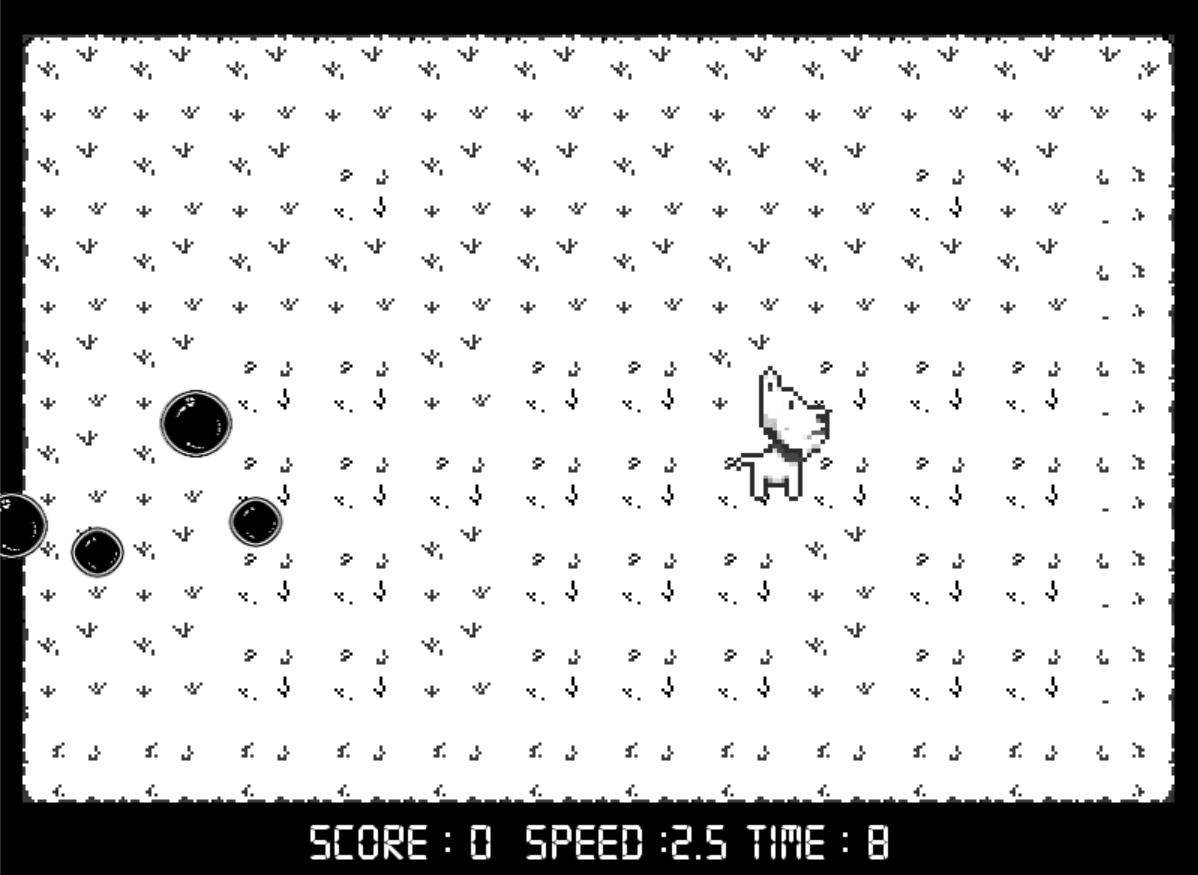 The theme for the jam was "the more you have the harder it gets" I had a different concept initially but after realizing I wouldn't have enough time I settle on this simpler idea ( which is good, as my unfamiliarity with the tools made debugging a real hell, and even then there are some bugs i couldn't catch before my time ran out), the objective of the game is to rack as many points as you can by collecting the bubbles, but be ware, bubbles will slow you down until you finally cannot move anymore, what happens then ? game over :( , worry not, move speed replenish over time, so basically your objective will be to balance scoring points when you can move freely and avoiding getting more bubbles when moving is too hard or dangerous, that's it, will you be able to score over 9000 points ? i don't know, I never made it that far, but could you ?
How to play

Use the WASD keys to move, and the Esc key to quite the game, Enter to make a selection on the menus


The files / """installing the game"""

There is a zip file right up there, just unzip everything, ad i mean, EVERYTHING to the location you like the most, and that's it, don't delete anything tho, the DLLs are required for the love executable to work at all.
Final words

Thanks for stopping by, if you could leave a comment i would highly appreciate it n_n


Download
Click download now to get access to the following files:
borko.zip (The Jam Version)
3 MB