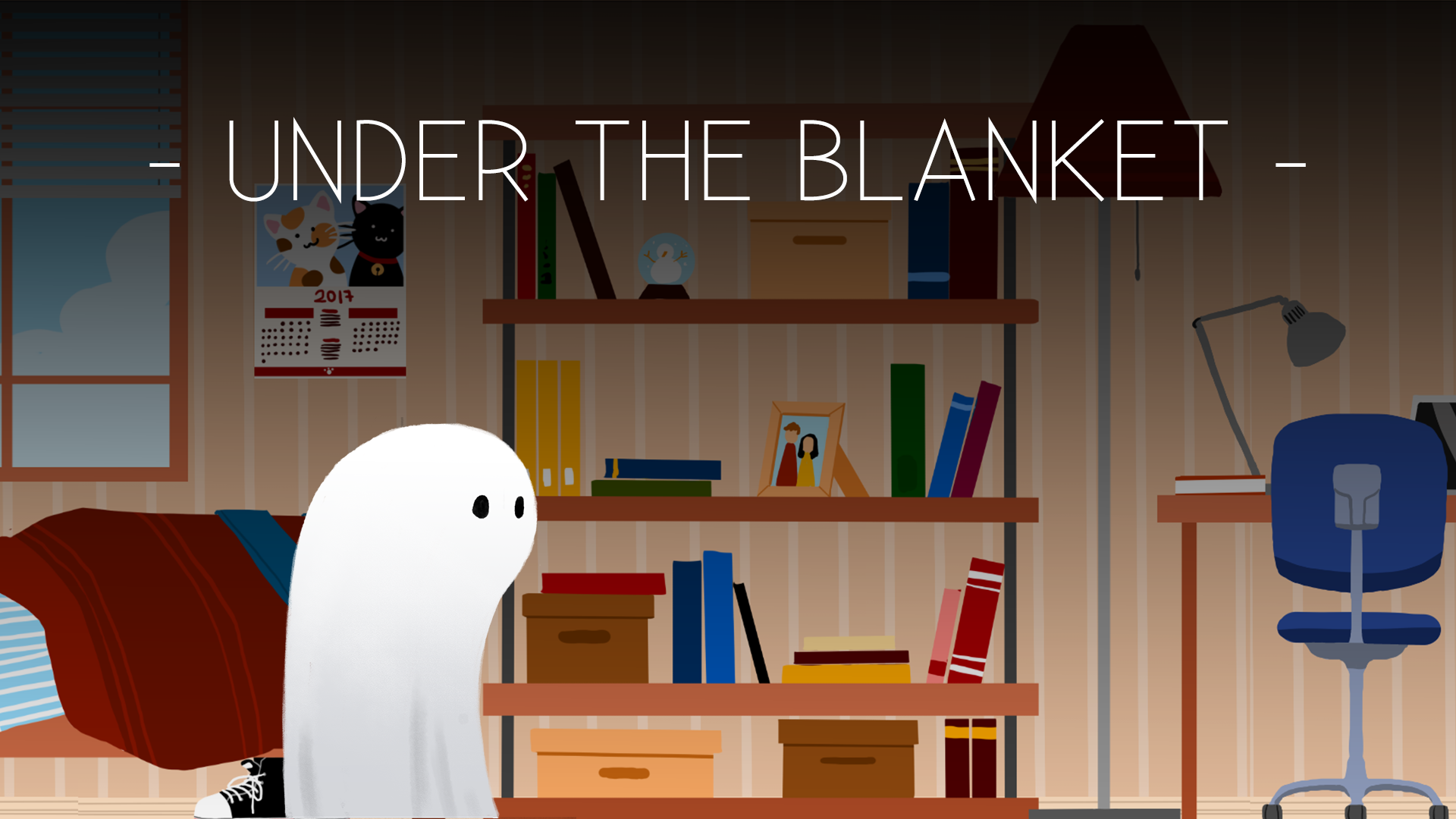 -Under the blanket: The playable edition-
About the game :
"Under the blanket" is a short adventure game were you find yourself being in the middle of and anxiety attack, from there you must try to follow the clues to lower your anxiety levels enough to come back to "normal".
Motivation for the remake :

This is a sort of remake of a game me and some friends created last year for the game jam "Games for good", I liked the game idea but due to the buggy nature of the final product it was basically unplayable so I decided to take it upon myself to rewrite and rewire the entire thing, new code , re-ensembled scenes, new prefabs and everything in between. While this version may not be bug free (I wasn't able to break it but I also didn't test thoroughly), nor perfect the game is finally playable and hopefully enjoyable. I don't want to drag on about the technical details and such so I decided to create a more in-depth post to by published on my websitelater during the upcoming week. (the game's code can be found here).

V 2.0 Credits:
Andres Mrad (Q-ro) : Game design, Game Concept, Story., Programming and Unity Stuff, Interface Design.
Catia Carvalho: Sounds, Interface Design, Game Design.
Diana Gomes: 2D Art and Animations.
V 1.0 Credits:

Andres Mrad (Q-ro) : Game design, Game concept, Story.
Catia Carvalho: Sounds, Interface design, Video, game design.
Diana Gomes: Art and Animations.
Pedro Almeida: Programming and unity stuff
Contacts:

Download
Click download now to get access to the following files:
UnderTheBlankets V2.0.zip
35 MB